AKA, people who (actually) have something to say — and say it — on LinkedIn. 
We collect the most interesting digital marketing & e-commerce LinkedIn posts we find and react to them. 
* Obvious but necessary disclaimer: All opinions expressed are solely our own and do not express the views or opinions of the original poster.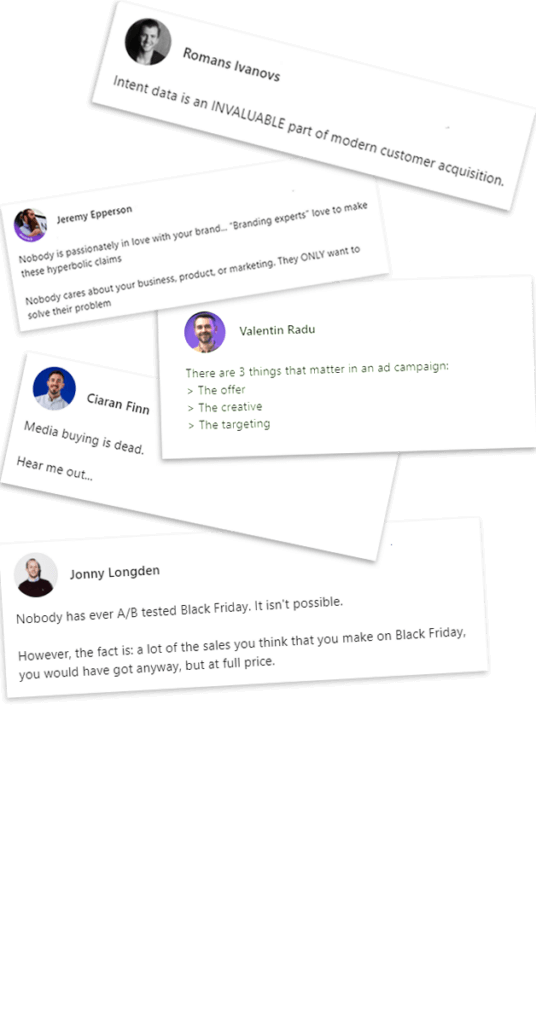 Go ahead, sign up. It will show us you're interested, and we will make it happen.