How GK Helped A 7-Figure Health Brand Earn An Extra 29,169.74$ From A Single Flow, In 30 Days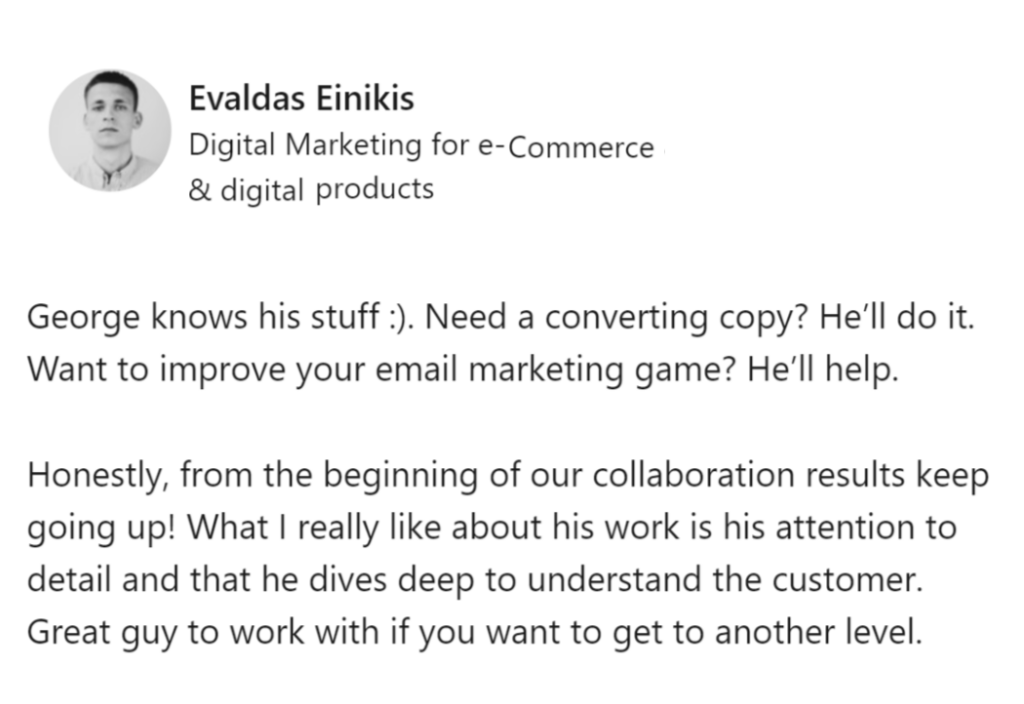 Colon Broom – a single product company on a mission to improve people's gut health, reach their target weight, reduce bloating and cleanse their bodies. The brand offers a top-ranked psyllium husk blend and has already seen massive success through DTC social advertising, generating a tribe of happy poopers who swear by the product.
Colon Broom's marketing team is made up of experts. A lot of thought was put into the brand's email marketing strategy. The team was running multiple A/B tests, testing new copy, new timing, and new designs. The market responded well to this. The flow performed well in terms of recovering sales and generating revenue. However, there was untapped potential. A simple tweak that could have (and did have) a massive impact. 
↯ Our Low-Risk approach To Optimizing
Action #1 – Improve What's Already There
When running tests on a winning flow (or any sort of marketing funnel), there's always a danger. What if the test lowers performance, drops profitability, and de-optimizes the front-end acquisition campaigns?
Our solution is to start by NOT reinventing the wheel. The brand's marketing team decided to do things a certain way for a reason – and it worked.
So we kept the marketing angles the same, simply improving the copy. It worked. We saw an approximate 20% revenue increase. Great, but not exceptional.
However, the brand now trusted us enough to allow us to try and break new ground. 
Action #2 – Start Breaking New Ground
Groundbreaking performance starts with deep research. This is exactly what we did next. We looked at internal data (such as surveys and support logs) and external data (such as competitors and [REDACTED – if you want to know, apply to work with us :)]).
In essence, we looked inside the consumer's mind. Buying a supplement is a complicated decision, so we had to discover (then decode) the motivations, needs, and anxieties of the brand's target audience.
Soon, we were very confident about what would motivate users to buy.
Switching the marketing angle increased the flow's sales massively. Tripling the number of sales for some emails.
Improving the copy increased revenue by around 20%. Changing the angle and copy literally tripled the sales of some emails. Our second series of tests beat the control versions with a 100% success rate. This resulted in an extra 29,169,74$ revenue over a 30 day period.
Best of all, since this is an evergreen automation, this additional revenue boost will keep piling up over the year. If the automation continues to get traffic, it will contribute six figures over the next few months. And all that test took was a deeper understanding of the audience and a messaging expert to roll it out.
In our tests we:
Focused more on weight loss and lightness instead of digestive health.

We highly personalized the content, in a way that built trust. 

We actively encouraged bigger AOV through clever language tweaks. 
Is this a happily ever after?
Not really. This was just the start, the very beginning of our relationship with the brand's marketing team. We continue to push to drive more learnings and bigger financial wins for Colon Broom. Just like we do for every single one of our clients. Just like we could, potentially, for your brand too. 
Getting started is easy. We'll have a short, no-obligations call to meet each other. If we're not a good fit for whatever reason, we will refer you to an agency that can serve you better than we could. If we are, we'll start with a quick audit of your email program. If you're thrilled with the results of that audit (experience shows you will be), we'll sign you up on a monthly retainer, and start implementation right away. 
Let's talk. Trust us. We can likely help.